The harder a pepper works to grow–the spicier it becomes. Turns out, I'm fantastic at growing hot peppers. This sweet and spicy pepper jelly is the perfect taste of 2020.
This year we turned our garden bounty into a sweet treat to share with friends. Serve over warm biscuits or with cream cheese and crackers at your next party.
Traveling in Thailand with kids we discovered a great tip: Add a spoonful of sugar to any spicy plate to tone down the heat.
For our pepper jelly recipe, I've amped up the heat because all the sugar takes away the sting.
Sweet & Spicy Pepper Jelly Recipe
Ingredients
1 cup finely chopped and seeded Yellow Bell Pepper
1 1/4 cup finely chopped and seeded Green Bell Pepper
1 1/4 cup finely chopped and seeded Red Bell Pepper
1/2 cup finely chopped and seeded Jalapeno Peppers
1 cup Apple Cider Vinegar
1.75 oz package of powdered pectin
5 cups of sugar
6 8oz canning jars
*Optional 1 or 2 Serrano Peppers chopped and seeded (depending on heat preference.)
Instructions
Sterilize six canning jars and lids.
Chop and seed your peppers (you may want to protect your hands when caring for hot peppers) I wore gloves and tossed mine in my food processor--this gave me a little extra liquid that I drained.)
Place peppers in a large saucepan over high heat.
Mix in 1 cup of apple cider vinegar and 1.75 oz powder fruit pectin.
Stir constantly. Bring to a rolling boil. Remove from heat.
Add 5 cups of sugar and place back on high heat. Return to a rolling boil for one minute.
Remove from heat.
Ladle jelly evenly into prepared jars. Fill to 1/4 inch from the top of the jar. Cover with flat lids and tightly screw on bands.
Place jars into canner with hot water that is not boiling. Water should cover jars completely. Cook on high to reach a boil. Process for 5 minutes.
Remove from heat.
When jars are completely cool, check seals by pressing the center of lids with a finger--if lid spring springs back, the lid is not sealed and refrigeration is necessary.
https://sarahkayndjerareou.com/sweet-and-spicy-pepper-jelly-recipe/
From my kitchen to yours with love,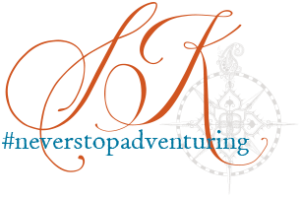 Looking for more ways to add a little heat? Try my Super Simple Salsa recipe or my Easy Southwest Egg Bake 
Pepper Photo by Thomas Evans on Unsplash