Our garden has become a grounding ritual for the whole family. If you watch carefully, you'll notice if a plant is thriving or dying in the little moments–just like people. It's the gardener's gift, paying attention to all the elements of life because something simple depends on you. Yet in the whole process, something special is nourished in our souls.
In the middle of March 2020, I contemplated building raised garden beds, just like everyone else. I'm not a talented gardener, would it be worth my investment? Instead, I planted basil, parsley, tomatoes, thyme, mint, rosemary, watermelon, chives and peppers, and okra in all the flowerpots on my front porch. It's been quite a labor of love. I had no idea what okra looked like when it appeared in my pot and my porch wasn't very pretty most of the summer. But the point wasn't to make my house beautiful anymore, it was simply to nurture us.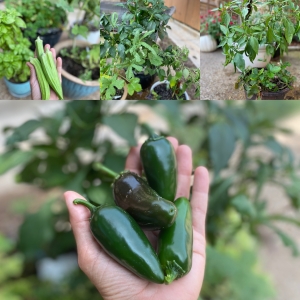 Tomatoes are the divas of my garden, they take up a massive amount of space and energy and simply refuse to produce anything when it's over 96 degrees. I love to have so many fresh herbs this summer but peppers have been the real surprise of 2020. Apparently, they love the harsh Texas weather and if you neglect them they simply get more delicious. When I discovered their heartiness and my family's affection for heat we went all in. We've got jalapeno, serrano, cayenne, and bell peppers. It's my metaphor for 2020, when life gets hard you get more interesting. If you're lucky you share the spice of life with the brave souls looking for a little adventure in our strange new normal.
Out of the abundance we've shared herbs with neighbors for countless nights of staying-in or chatting over popsicles and sidewalk chalk. It's open to the neighbors who need a spring onion or basil, some in the grip of loss walking their dogs can accept only a wave and a bit of fresh produce. The one spot that had the right combo of sun and shade was in my front yard. Now my green little corner has given me a way to notice the world around me.
From our porch to yours,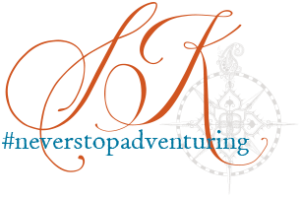 Looking for an adventure? Try my Sweet & Spicy Pepper Jelly Recipe 
Basil Photo by Markus Spiske on Unsplash