I
t came like a whisper '
Tell your children their story.
' Like the devoted believer I am I responded with fears, complaints and a whole list of 'but God's, the kind that I've wrestled with coulda's and shoulda's and what-ifs. Still the whisper persisted.
On the eve of one of those 30 something birthdays that make you question every dream, I threw myself a major pity party. I invited God and the little whisper.  It'd been nine years since I'd created words on paper. Where would I start? Did I have the audacity to write again?  In an epic bathtub session of self-doubt and selfish prayer, I uprooted every flaw, regret, desire and fractured dream. I went to bed with a wrung-out peace, released from the past and free to say yes to an unknown future.
The last time I'd heard this whisper I'd made a deal with God. If I wrote my story he'd have to get it published. And miraculously he did, but there's still a lot of ways you can forget his faithfulness in nine years.
Then another miracle occurred. In my in-box the next morning was a note asking me if I'd like to join a moving repertoire of women, writing devotionals to be included in the NIV Bible for Women, Fresh Insights for Thriving in Today's World released today! 
Look for these talented voices and many more:
Please forgive the name dropping.  It's my little miracle and if these authentic stories draw you deeper into God's word. It's a beautiful thing.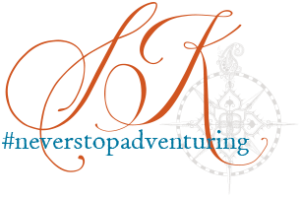 As an Amazon Associate, I earn from qualifying purchases.