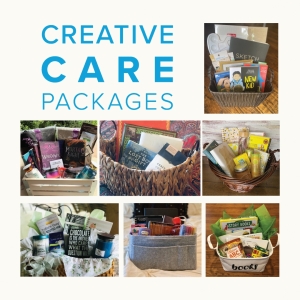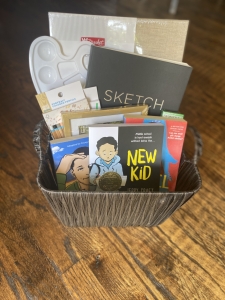 My Art House Dallas Fort Worth Writer's Group knows inspiration is vital to the soul. We come from different walks of life but we share a love for the written word and a belief in the power of community. Art House Dallas has been our gathering point, a place to bring our passions, unfinished manuscripts, setbacks, or unspoken dreams. It's a tender but powerful space that's birthed three published books, multiple articles, and four completed manuscripts.
We couldn't do it without the help of our families, friends, and creative community.
In 2020 we want to inspire you & support Art House Dallas.
Donate to Art House Dallas through our Fort Worth Writer's Group between Sept 1 – 17th and be entered to win my creative care package.
Color My World Creative Care Package for readers eight and up:
Sketchbook
Watercolor pencils
 1 pack Ticonderoga pencils
5 x 7 frame for your masterpiece
Artist palate
Stretched Linen Canvas
Art House Dallas has secured a $15,000 match for North Texas Giving Day.
Make a donation of $25 and leave me a comment to be entered.
Every $10 over that gets you another entry.
Watch Instagram and Facebook for the full list of Creative Care Packages.
The winner will be announced on September 20, 2020.
Thank you,