Pesto is the perfect recipe for summer, especially with fresh basil from your garden. Light and easy it dresses up a picnic, charcuterie board, sandwiches, pizza, and of course your favorite pasta.
I'd never made it at home because I'm not the biggest fan of pine nuts. As a foreign exchange student in Siberia pine nuts were the perfect street snack until I'd had my fill, forever.
Recently, a dear friend inspired me with her homegrown basil and sent me home with a jar of walnuts. Our first jar was magic!
Ingredients
2 cups fresh basil leaves (no stems)
2 tablespoons walnuts
4 large cloves of garlic
1/2 cup extra virgin olive oil
1/4 cup grated parmesan cheese
Coarse salt to taste.
Instructions
Combine basil leaves, walnuts, and garlic in a food processor and run until very finely chopped.
Slowly add oil into the machine and add until the mixture is smooth.
Add the cheese and process briefly, just long enough to combine.
Add salt to remove any bitterness, add more olive oil if you prefer a smoother consistency.
Store in refrigerator or freezer.
https://sarahkayndjerareou.com/basil-walnut-pesto/
From my kitchen to yours, with love,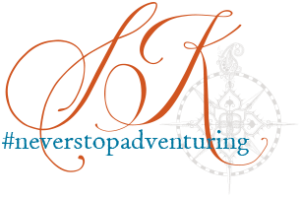 Photo by Nathalie Jolie on Unsplash
Recipe image by Milada Vigerova on Unsplash