"Certainty is the mark of the common-sense life: gracious uncertainty is the mark of the spiritual life. To be certain of God means that we are uncertain in all our ways, we do not know what a day may bring forth. This is generally said with a sigh of sadness, it should be rather an expression of breathless expectation. We are uncertain of the next step, but we are certain of God."
-Oswald Chambers
Every new school year, my husband and I sigh and admit our feelings of inadequacy as our daughter waltzes through junior high. Middle school is not for the faint of heart, no matter how much I want to buttress her with parental wisdom as she moves into mini-adulthood, the fact remains, my husband and I spent these formative years in two different boarding schools in Africa. What do we know about life in our western suburban setting? We scratch our heads and pray through our first boy/girl birthday party, phone rules, and the constant juggle that makes you feel like an Uber driver. It's probably harder on us than it is on her but rarely have I felt so woefully unprepared.
That is until we began to prepare for our first week of "social distancing" due to the COVID-19 outbreak that had finally crested over American soil. The current situation is sobering and naturally fraught with fear. However, in one silver lining moment, my husband and I finally felt prepared as parents. As my daughter looked forward to an uncertain school year the pressure of the unknown weighed on her shoulders. What a tender gift it was to unpack our stories of God's faithfulness during uncertain times. 
In the mid -'90s on one side of the continent, my husband's school faced protests, closures and national uncertainty over public education strikes. On the other side, I shared vivid memories of dorm mom's explaining our school's evacuation strategy. If the national elections led to violence like in previous years, we would be airlifted to US aircraft carriers waiting in the Indian Ocean where we would be reunited with our families. A barrage of questions followed from our wide-eyed children and we began unpacking stories they'd never fully appreciated. 
My husband, a native of Chad, Africa, explained what it was like to live through an attempted coup to my seven-year-old son. It was delightful to hear him pester daddy with questions about why one president was chasing the other away. Nate was the same age my oldest is now when he experienced looting, anarchy and fighting out his front gate. "You saw them fire tear gas!" Isaac asked with a new admiration for his father. We tried to ground these stories in enough reality that we didn't glamorize the pain of war and loss. Milk strikes, trash strikes, years of political unrest have served one single beautiful purpose. They've forced us to rely on the Lord for daily provision and safety. 
When I lived at Rift Valley Academy it was a right of passage for each new student to go to the little prayer chapel that was built over 100 years ago. Every junior high student knew how to move the back pew, roll back the carpet and open the false floor to a small area where students and families would hide if the school came under attack. The stories of God's provision in these attacks made the God of the bible very large and very real. In moments when life seems fragile and our defenses flimsy, these stories helped me trust God. My family told our own stories of God's provision being robbed, lost, scared and lonely; I threw myself onto this hope amidst crisis as an adult and God met me in precious personal ways. These stories are our family's legacy of faith. They don't exclude us from hardship and suffering but they celebrate God's presence and provision in our time of need. 
Memory is fluid, it takes a quiet moment to funnel it into our conversation, to coax the details out of the corners of our mind. They drip onto our tongues and into our words. It's one of the best parts of 'sheltering in place' during COVID-19, we have time to mine our memory for stories of God's faithfulness. Unfortunately, they bubble up because our kids are frustrated, sad, scared, or bored, dealing with a difficult situation and looming fear. The look in their eye is one I have felt so tangibly. Honestly, I have no idea how to be an adult walking through a pandemic in 2020. But I do remember how it felt to be thirteen facing uncertainty and change. This shared thread fuels my faith and my prayers. The same God that protected us in times of hardship, is the God I pray to today.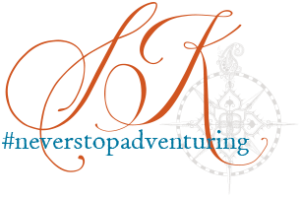 Amboseli National Park, Kenya Photo by Sergey Pesterev on Unsplash