COVID-19 has played havoc with my concept of hospitality. I want to feed, gather and embrace. Currently, Megan & Nate run their photography business out of their Airstream. They felt the invisible need of the nomad and created a tool for practical connection during uncertain times. It reminded me again, hospitality doesn't need to be pretty or complicated. Today it's a bit of good news.
Van-Lifers help each other find hosts amid Coronavirus pandemic 2020 – Business Insider 
Cedar & Pines -Megan & Nate Kantor
A few years ago, while my husband & I were deep in screaming toddlers, fourth-grade homework, sticky floors, and unmowed lawns, Megan, asked if she could join our mess for a few months before she got married. She believed the experience would serve her well and was willing to become a part of a family while she was transitioning between homes. Honestly, I didn't know what we could offer. Our daily life was chaotic, clumsy and boring but Megan jumped in with both feet.  Together, they'd babysit for laundry, step over toys and tantrums or offer to cook for us while they picked our brains about adult things.
Something magical happens when we invite others into our humble places, the ones with Cheerios stuck to the counter, sweat pants, and cold coffee. Megan & Nate saw something valuable in our tiny moments. It reminded me that hospitality is simply about inviting and sharing.
Megan & Nate – Thanks for restoring my faith in humanity, again.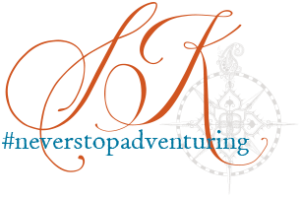 For more adventures with Nate & Megan: A Union of Wanderers