It was such a gift to learn how to make this spinach & peanut stew years ago when I first married my husband who is from Chad, Africa.  Over the shoulder of my sister-in-law, I learned the basic foundation for this flavorful stew that I've come across all over Sub-Saharan Africa. Melding different flavors of spice, peanut, meat and greens this is has become a wonderful family favorite that is a flexible staple. You don't have garlic, no problem, you like Mexican Chili's–add them.  This earthy, simple stew brings diverse, global flavors without much effort.
Chadian Spinach & Peanut Stew 
30 minutes to complete.  The longer this dish simmers the better it tastes.
Feeds 4-8
Ingredients:
1-2 lbs ground beef
2 tbs vegetable oil
1 onion (diced)
2 bulbs garlic (diced or garlic powder.)
½-1 bag of fresh spinach or 1 frozen package
1/2 cup broth
1 – 2 cans diced tomatoes
½ -1 cup crunchy peanut butter (more if desired)
2-4 tbs curry powder (depending on heat and preference.)
1-2 tsp Garlic Chili sauce (depending on heat and preference.)
1-2 cups rice
Instructions:
Prepare rice according to instructions.
Brown meat with salt and pepper, add curry powder, drain and set aside.
Add 2 tbs vegetable oil to a pan, heat.
Dice onions and add them to the pan for 1-4 minutes until translucent.
Add garlic, spinach, and tomatoes until spinach is wilted. Add broth.
Add meat and mix thoroughly.
Add peanut butter and more curry depending on desired heat, lower heat and let simmer for 10 -15 minutes to let flavors meld.
This dish is always a little different depending on how it comes together and your mood but it's always hearty and delicious.
Looking for more African recipes? Try the Soul of a New Cuisine: A Discovery of the Foods and Flavors of Africa by Marcus Samuelsson
Enjoy!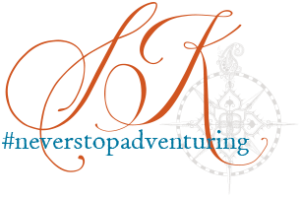 As an Amazon Associate, I earn from qualifying purchases. Thank you.