Brilliant Audio Books for the Whole Family
A well-read story can devour hours on the road or bring a smile to a tedious task. Many of you ask me about my favorite read-aloud books, these work for the whole family. OverDrive is an excellent resource from your local library. Audible is available from Amazon in the links below. As an Amazon associate, I benefit from qualifying purchases at no cost to you.
Magic Marks the Spot: The Very Nearly Honorable League of Pirates by Caroline Carlson.
Hillary Westfield and her magic gargoyle sidekick face a wide array of adventures in her quest to run away from finishing school and become a pirate. In this trilogy (Terror of the Southlands & Buccaneers Code) Katherine Kellgren voices this delicious cast of characters, the newspaper articles written about their adventures and their correspondence that will have all ages giggling. Kellgren also voices the lovely Enola Holmes Mysteries, much to my daughter's delight.
The Jesus Story Book Bible: Every Story Whispers His Name
Read by David Suchet (Agatha Christie's Poirot) this delightful retelling of beloved Bible stories is soothing for the ear and the heart. Excellently executed, our family turns to this book whenever we're putting little ones to bed in a new place.
Nick of Time: A Nick McIver Time Adventure by Ted Bell
A romping rip of an adventure. Twelve-year-old Nick lives off the coast of England in 1939 and discovers a German U-Boat while he and his little sister gather information about Nazi's sighted off the coast for Winston Churchill.  When Nick's little sister is captured and whisked across time by evil pirate Billy Blood, Nick is thrown in and out of historical naval skirmishes as he struggles to rescue Kate. In the sequel, Time Pirate  Nick takes to the skies for an airborne adventure. Great for fans of historical fiction.
The Poet's Corner: The One-and-Only Poetry Book for the Whole Family written by John Lithgow
Our family discovered this fantastic book in San Fransico when Sophia was a toddler. Many driving and napping hours were knit together listening to John Lithgow build an important foundation of verse including fascinating author biographies. Poetry has not been a natural love but this collection has sunk into all of us. Narrators include Morgan Freeman, Helen Mirren, Glen Close, and more.
Classics to Rediscover Together 
The Best Christmas Pagent Ever
This summer in St. Thomas, while trying to fall asleep without airconditioning we rediscovered this adorable book. It's now one of our favorite memories. This classic story is great for all ages. I find new depth listening as a parent.
Homer foils a bank robbery with the help of a pet skunk, discovers a diamond bracelet in a donut and drives to the next town in a wagon with his buddy to see the movies.  These classic tales stuck with me from my childhood, Homer is polite, plucky, and observant. His adventures haven't lost their sparkle.
Long before supercalifragilisticexpialidociouss was a melody, P.L Travers wrote a magically stern governess who took children on epic adventures. My kids and I discovered these together and I enjoyed them as much as they did (big surprise.)
Forty hours of classic tales in one-click. Five books: The Wind in the Willows, Little Women, Black Beauty, The Secret Garden, and Alice's Adventure in Wonderland.  This has been one of the best deals our family has purchased with brief author biographies. Read by Simon Vance (one of my favorites) Michael Page & Sandra Burr.
The Horse & His Boy by C.S. Lewis
Many of the Narnia series are well-loved by all ages but this stand-alone adventure has all the best of Narnia with new characters and setting to get swept away in.
For Young Readers: Picture books on the Go
LLama Llama Audiobook Collection
Eight Llama Llama books in one place. Ready by the author Anna Dewdney
Read by Jan & Stan Berenstain this delightful rhyming verse is a collection of the original Berenstain stories.
For Older Readers: Young Adult
This intergalactic, science fiction follows a young woman, Binti through three short adventures. Our heroine must battle her own culture and find the courage to travel to an interstellar school of her dreams. Leaving behind her rich Africanesque heritage she risks her life and ends up saving many others as warring factions face off in a battle for faraway worlds. Robin Miles's narration gives this the full depth of non-western fantasy that I love so much.
Dread Nation by Justina Ireland
The Civil War dead have risen and are attacking the nation amidst its battle for reconstruction and equality.  This provocative use of zombies to climb into an ugly era of our history is well done by Justina Ireland.  Parents may want to listen along with your teen as our fearless heroine faces harsh realities amongst the living and the undead.
Something for Everyone
Jim Gaffigan's: Food a Love Story  
State by state, food by food Jim has a hilarious take on our nation and the dishes that define us.
What If?: Serious Scientific Answers To Absurd Hypothetical Questions
Read by Wil Wheaton, my kids love listening to this book over and over. I don't really get it because I'm a sucker for a story but it's an entertaining brain teaser and I really hope he writes another one.
Need a good paperback adventure? Check out my favorite books worth packing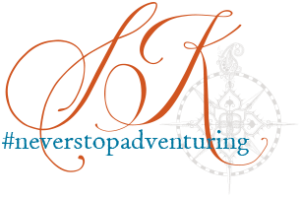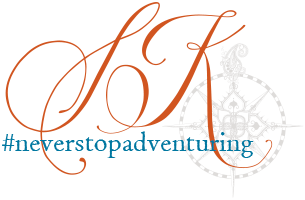 Province of Pesaro and Urbino, Italy Photo by Eugenio Mazzone on Unsplash