Simple, delicious, inexpensive recipes make it easy to say come on over! Before living in Texas I'd never eaten a green chile.  Hatch Green Chile season is now a special time of year. The scent of fresh roasting peppers is something my kids equate with friends and the faintest hint of fall. Southwest Egg Bake is easy to put together and shows off your chile.
A great dish for brunch or family gatherings. It can be prepared the night before and refrigerated. Our house guests love waking up to the smell of this and freshly brewed coffee.
Easy Southwest Egg Bake with Green Chile
Ingredients
12 ounces breakfast sausage
12 eggs
1 cup milk
1 can diced tomatoes and green chilies
4 green onions
1/4 bunch cilantro
2 cups Mexican Style shredded cheese OR 1 can diced green chilies
salt & pepper
Instructions
Preheat oven to 350.
Grease a 9 x 13 baking dish.
Brown sausage and crumble into the botoom of dish.
Break 12 eggs into a bowl, add milk salt and pepper. Beat till combined.
Chop green onions and cilantro. Sprinkle evenly on top of sausage mixture.
Drain tomatoes & green chilies, evenly distribute.
Add green chile.*
Pour egg mixture over everything and mix lightly.
Place in the oven 35-45 minutes until eggs are set. No longer jiggly in the center.
Notes
*Freshly roasted chile are delicous but seasonal and can add heat. One can of diced green chilies add mild flavor
https://sarahkayndjerareou.com/easy-southwest-egg-bake-with-green-chilis/
Top with our Super Simple Salsa for the perfect Tex Mex Brunch.
Another FAVORITE: Chicken & Hatch Chile Stew Rotisserie chicken and green salsa make this a delicious throw together stew. It feels like its been simmering with love for hours on your stove.
Enjoy!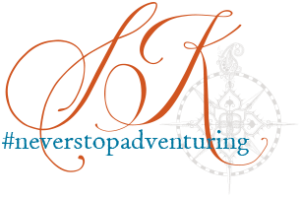 Title Photo: Green Chili, Creole Food Market on Reunion Island by Jonas Dücker on Unsplash