I
t all starts with MOOOOOOMMMMMMM! Isaac ate dog food! MOM! Isaac's sucking on a sponge and spraying water all over the bathroom. Mom! Isaac's climbing into the dryer!
The chaos seems all consuming lately. The prettier I try to make my web life, the uglier I see my real life. There aren't any travel adventures or Instagram moments today, unless you want pictures of all the things I'm scraping off my stovetop or the size of my dust bunnies.
When there are more unmatched socks than pairs, more bills than money, more unanswered phone calls than time in the day, I hear the lie whisper in my ear, you are not capable.
I'll be the first to admit I'm not capable. Life is difficult no matter what your circumstance. However, what scares me is when I insert lovable for capable. The lie takes over and I hear you are not capable therefore you are not lovable.
Why does this lie have so much power over me? I don't apply it to my children. I change multiple diapers a day, cut up apples and chicken nuggets, wash countless soiled clothes and wipe snotty noses. No matter how big the mess, I still delight in sticky fingers, chubby feet and sloppy kisses. I never love my son any less because he's not capable of caring for himself.
It's the same with my lovely third grader. Even as she's learning to make eggs and do multiplication, I never love her any less if she leaves shoes in every room of the house or needs to be asked 37 times to empty the dishwasher. I'm also grateful for a husband whose love is not contingent on my housekeeping skills or the money I bring home.
So why is my internal dialogue so polluted? In our home, we say often that our love is not dependent on performance. One day we will be exceptionally proud, another disappointed but love is unconditional. There will be praise and there will be consequences but love never changes.
Breathe in. Breathe out. As the old year fades into the new, I pray for grace and the stillness to listen. Listen to my children, listen to the birds, listen to the compliments my husband gives so generously that often get drowned out by children and self-doubt. Most importantly, that I listen to my creator. Listen to the dreams he has for me, the encouragement, the strength, the correction and the truth to see myself in the way he does, every moment of every day.
20 "But that is not the way you learned Christ!— 21 assuming that you have heard about him and were taught in him, as the truth is in Jesus, 22 to put off your old self,[f] which belongs to your former manner of life and is corrupt through deceitful desires, 23 and to be renewed in the spirit of your minds, 24 and to put on the new self, created after the likeness of God in true righteousness and holiness." Ephesians 4:20-24 ESV
By God's grace,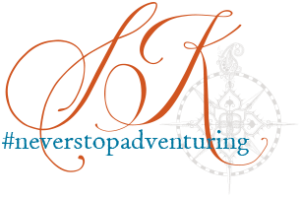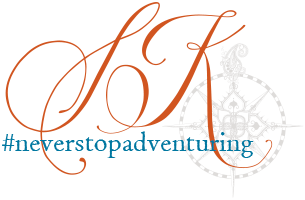 #reallifereallove