cre·a·tiv·i·ty
/ˌkrēāˈtivədē/
the use of the imagination or original ideas, especially in the production of an artistic work.
Creativity is a spark that runs through all personality types, ages, and ethnicities. It's deliciously universal. Unfortunately, so is the frustration that can accompany it. Do you notice a deep restlessness when you haven't flexed your creative muscles?  Has someone in your life noticed too? Do they feel the cloud that forms over your head when it's been too long since you've engaged your imagination? Congratulations! You've already won a major battle in the minefield of the soul. The urge to capture a song or scribble in a notebook flows through many of us. It's not uncommon. What is precious and rare are those who learn to steward their gift. To nourish their creative drive and move forward with purpose. Of course, there are so many questions about art? How does it enter the world? Get published, seen, experienced? That's a discussion for another day.
"There is no greater agony than bearing an untold story inside of you."–Maya Angelou, Life Doesn't Frighten Me.
Creativity takes giant courage. It forces you to face epic obstacles, over and over again. But it needs you to play. You have to participate, create, edit, create, edit again. It's a bit of a love/hate relationship. In many ways, it's the BEST drug. It can take you a million miles from your world, give you wings to soar.  But you need to join the dance, carve out the time, do the work. From one frustrated creative to another — here's what's helped me stay in the game & stay in love with the process.
Find A Tribe -My husband won't let me leave my tribe, no matter how hectic life gets, or how despondent I feel about my project. Simply showing up forces me to take my art seriously. It gives me support, identity and may spark an idea. My husband is a fantastic patron and he'll tell you my creativity makes his whole world more interesting. He recognizes that I need other makers, writers, doers who feel the burden to create. Together, we're ruthlessly committed to my tribe, Art House Dallas. A group of writers that meets once a month to support each other. Art House includes visual artists, musicians, and writers who gather locally because we believe creativity benefits the common good. Time with my tribe answers technical questions, lets me deep-dive into my passion. It helps to know I'm not alone in my frustration, agony, and joy.
"I have a friend, an aspiring musician, whose sister said to her one day, quite reasonably, "What happens if you never get anything out of this? What happens if you pursue your passion forever, but success never comes? How will you feel then, having wasted your entire life for nothing?" My friend, with equal reason, replied, "If you can't see what I'm already getting out of this, then I'll never be able to explain it to you."   ― Elizabeth Gilbert, Big Magic: Creative Living Beyond Fear
Savagely Celebrate Small Wins — Small goals used to be insulting to me. I longed for epic expanses of time to concentrate (and still do.) But when I commit to such a small task I can't live with myself if I don't get it done, something magical happens. The needle begins to move forward. Believe me, it's still HARD to fight for a tiny block of time. So I celebrate every tiny battle knowing I'll have to do the whole thing over again tomorrow. I pump my fist or text my tribe. I use the Streaks app, journals, sticker charts or WHATEVER will help me keep that small win streak going. I DON'T take these lightly anymore. My tribe helps me consider what things I need to give up in order to make that commitment. It has to be small enough to fit into my busy, chaotic, messy life. My focus is on regularly showing up. It's small but mighty and I might end up doing it in my closet. This is my moment and this strange little bit of reverse psychology works for me. I carve out a moment from days with funerals, anniversaries, sick kids and parent-teacher conferences. In the end, that string of small commitments becomes something I'm fiercely proud of that helps me stand taller in my shoes. It's just enough momentum to help me feel sane and significant.
"Every action you take is a vote for the type of person you wish to become. No single instance will transform your beliefs, but as the votes build up, so does the evidence of your new identity."
― James Clear, Atomic Habits: An Easy & Proven Way to Build Good Habits & Break Bad Ones
Chase the Fun — Input is just an important as output. Every time I read a wonderful book I rediscover the satisfying joy of literature. But this doesn't always spark my ideas like a song, or a sunset or wandering around an art gallery. Something important happens when all of my senses are immersed in another form of beauty. If my work isn't going well, I may need to fill up my creativity tank. If it is going well? Then I really need to plan a moment for the sole purpose of inspiring my imagination.  Julia Cameron calls these artist dates and strongly suggests you schedule, solo forays out into the world. Often I struggle to prioritize fueling my imagination, my tribe draws me to the well.  This "work" maybe my favorite part of being a writer and it works!
"Art is an image-using system. In order to create, we draw from our inner well. Any extended period or piece of work draws heavily from our artistic well. Overtapping the well, leaves us with diminished resources. In filling the well, think magic. Think delight. Think fun. Do not think about duty. Do what intrigues you, explore what interests you; think mystery, not mastery." –Julia Cameron, The Artist Way
Get out there and play! Want more inspiration? Check out my favorite books on writing.  
Find a tribe in your area or check out a few locally:  Society of Children's Book Writers and Illustrators, Writing Workshop Dallas,  Dallas Writers Workshop, 
As an Amazon Associate, I benefit from qualifying purchases. What can I say? I'll do anything for more books.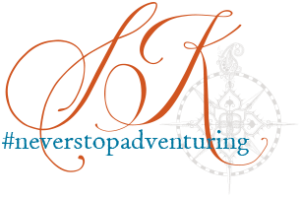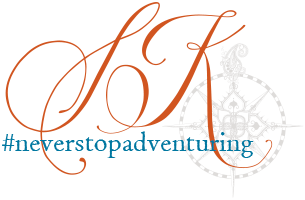 Photo by "My Life Through A Lens" on Unsplash