Robert Farrar Campon, Episcopal priest, host, writer, and food theologian, believed hospitality began with thoughtful, generosity. "If you can possibly do so, contrive to make even a part of anything come to the table twice." He draws our attention to ferial (simple) and festal (special) cooking, claiming there's something important that happens on our tables, in our homes, and in our souls when we're mindful of how we use food. In fact, he pities those who can afford whatever they want, whenever they want, believing the economy increases satisfaction.
"Every dish in the ferial cuisine, however, provides a double or treble delight: Not only is the body nourished and the palate please, the mind is intrigued by the triumph of ingenuity over scarcity–by the making of slight materials into a considerable matter. A man can do worse than be poor. He can miss altogether the sight of the greatness of small things."  Robert Farrar Capon, The Supper of the Lamb, A Culinary Reflection.
In our home, we've been practicing mindfulness by trying to make simple dishes well. We invest in each other as we labor in the kitchen together.  My children love the taste of a ripe plum but my daughter was the first to notice they didn't taste as good in October as they had in late-August. Instead of letting them rot in the fridge, neglected, we reimagined their purpose. We spent a rainy day on homemade bread and apple cider infused preserves. Watching my children enjoy their simple, delicious creation made me grateful for wise, soulful cooks like Campon.
Plum & Cider Preserves 
Ingredients
2 pounds Firm, Ripe Plums (red, Black Or Prune) Halved And Pitted
½ cups Sugar
½ cups Water
1/4 cup Apple Cider
1 stick Cinnamon (3 Inch) Or 1/2 T. Cinnamon
Preparation
The presence of apple cider gives this a little zing and a touch of seasonality, making it taste like the essence of fall.
Coarsely chop plums and stir together with sugar, water, apple cider and cinnamon in a 2-quart heavy saucepan. Simmer, uncovered, stirring occasionally (more often toward the end of cooking to prevent sticking), until thick and reduced to about 2 1/2 cups, 45 minutes to 1 hour.
Discard cinnamon stick and cool preserves. Transfer to an airtight container and chill, covered. Preserves keep, chilled, 1 month. You can also follow through with the complete canning process.
From our table to yours, with love,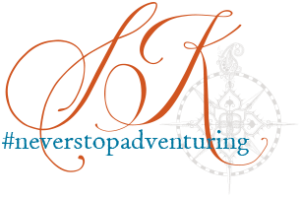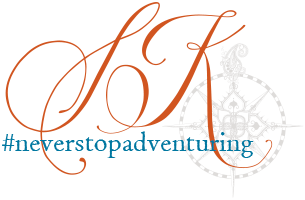 As an Amazon Associate, I earn from qualifying purchases. Thank you.