"Maybe the cat has fallen into the stew, or the lettuce has frozen, or the cake has collapsed. 'Eh bien, tant pis.' Usually, one's cooking is better than one thinks it is. And if the food is truly vile, then the cook must simply grit her teeth and bear it with a smile, and learn from her mistakes."
-Julia Child. My Life in France
This summer living in France, I discovered Julia Child. I admire the fearless way she took on the daunting challenge of becoming an expert on French cooking. A topic even the French consider immense and profound.  Reading My Life in France I discovered how she passionately took on the French language and culture never being afraid of looking foolish. Finding her passion in the center of its culinary world she again made it her own and then meticulously translated this art form for our American understanding. This fearlessness makes her a brilliant bridge-builder in my book.
Most of the women I know that take on life in another culture share Julia's fearlessness. She's my new patron saint of living abroad. This summer as I mustered my courage from the fringes of the open-air markets she was my muse.
I quickly discovered that my limited French was good for something–shopping for food, reading recipes and talking about cooking. When I got lost in the finer details of conversation we could always swap recipes and tips. I've discovered in all my travels, learning about the local cuisine is a wonderful gateway into the heart of a new culture.
For example, Julia taught me that some of the French passion for cooking and food comes from the deprivation of WWI & WWII. This gave me a new paradigm for looking at recipes that involved mussels, frogs, snails and every part of a duck. This elegant cuisine has some parallels to the poverty food that has become standard in many cultures. Necessity and comfort.
Although I won't be making the braised tongue, aspic or even suckling pig for that matter I did learn the difference between Hollandaise and Béarnaise sauce and can't wait to try my hand at them.
"Just like becoming an expert in wine–you learn by drinking it, the best you can afford–you learn about great food by finding the best there is, whether simply or luxurious. You savor it, analyze it, and discuss it with your companions, and you compare it with other experiences."
-Julia Child, Mastering the Art of French Cooking.
Julia Child's Bearnaise Recipe
Recipe By: Julia Child (1961), Mastering the Art of French Cooking, Alfred A. Knopf
Yield : 1½ cups
Ingredients
¼ cup wine vinegar
¼ cup dry white wine or dry white vermouth
1 Tbsp minced shallots or green onions
1 Tbsp minced fresh tarragon or ½ Tbsp dried tarragon
1/8 tsp pepper
Pinch of salt
3 egg yolks
2 Tbsp cold butter
1/2 to 2/3 cup melted butter
2 Tbsp fresh minced tarragon or parsley
Directions
1. Boil the vinegar, wine, shallots, herbs, and seasonings over moderate heat until the liquid has reduced to 2 tablespoons. Let it cool.
2. Then proceed as though making a hollandaise. Beat the egg yolks until thick in a small saucepan. Strain in the vinegar mixture and beat.
3. Add 1 tablespoon of cold butter and thicken the egg yolks over low heat. Beat in the other tablespoon of cold butter, then the melted butter by droplets. Correct seasoning, and beat in the tarragon or parsley.
TIP: So that the egg yolks will thicken into a smooth cream, they must be heated slowly and gradually. Too sudden heat will make them granular. Overcooking scrambles them. You may beat them over hot water or over low heat; it makes no difference as long as the process is slow and gentle.
But first I need butter . . .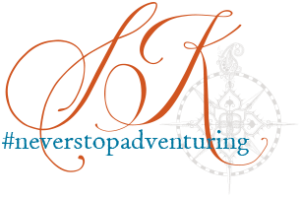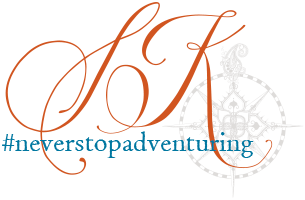 As an Amazon Associate, I earn from qualifying purchases. Thank you.