My heart's been poured into a lime green composition book this year. On the page, my morning laments morph into simple requests giving them life with pen and ink. Their stark presence on the page invite Christ in, begs for hope, simple in its naked reality. It's an admission of need, a request for participation, awaiting.  Hide not your face from me.
Restoration begins when we admit we're broken. This year that meant very simple confessions. Repentance followed in basic prayers of need. Lord, what do I do with this?
"Hear, O Lord, when I cry aloud;
   be gracious to me and answer me!
You have said, "Seek my face."
My heart says to you
    "Your face, Lord, do I seek."
    Hide not your face from me."
Psalm 27: 7-8
I started in Psalm 27 using its words to carry my numb heart toward the Lord. Yes, I want to seek you Father, but I'm afraid. Will you be silent? Will you comfort me?
Seeking renewal one quiet morning at a time has opened my heart to a tender response that is offered in unexpected places. It moves my soul because I admit I'm seeking.  My requests focus my hearing and tune my heart for the whispered word of guidance.  In a tender gathering over coffee, I weep to hear I'm not alone, a friend is made, a note is written; a wise person recommends a book, a tool or a prayer.
"What's saving your life right now?"- Barbara Brown Taylor.  These are a few of the resources that are bringing life to an overspent soul right now.
"Silence, solitude and stillness." A new understanding of my essence paired with heart postures of prayer has come in the words of Chris Heuertz and THE SACRED ENNEAGRAM. For a sample of Chris's work check out his conversation with Jen Hatmaker.
"Might we consider boredom as not only necessary for our life but also as one of its greatest blessings? A gift, pure and simple, a precious chance to be alone with our thoughts and alone with God?" -Kathleen Norris, Acedia & Me: A Marriage, Monks, and a Writer's Life. The words of Kathleen Norris have been speaking to my soul in the past few months as over and over again I return to the mountain of wisdom, history and personal experience.
"There is a God of awesome grace who meets his children in moments of darkness and difficulty. He is worth running to. He is worth waiting for. He brings rest when it seems like there is no rest to be found." -Paul David Tripp, A Shelter in the Time of Storm: Meditations on God and Trouble. My time in Psalm 27 started with service, sitting with others in their brokenness is one of the ways I see the face of the Lord most clearly.
Today is about keeping my promise to myself. A simple prayer to seek His face. His response has been tender, personal and relevant. Seeking restoration means walking through the wreckage of your apathy, poor choices and tainted beliefs.
It's living honestly, bending and serving, admitting my frailty, nourishing my body. Seeking his leading one day at a time, one step at a time, one breath at a time.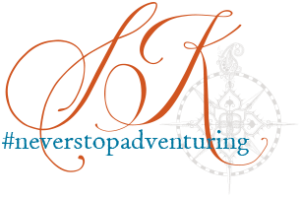 As an Amazon Associate, I earn from qualifying purchases. Thank you.